Our Team
Our specially trained math instructors will teach your child how to understand math in an individual setting; our unique approach enables us to explain concepts really well and lend a helping hand to every student. Our tutors foster a caring, encouraging environment that helps kids thrive and learn! Read below to learn more about our talented team:
Alex Guppy, Owner

Alex received his Bachelor's degree in Mathematics from Kalamazoo College in Michigan. Shortly after graduating, Alex moved abroad to teach English in Taiwan - an adventure turned odyssey that lasted the next six years. When he was not teaching and having fun with his students, he was exploring the mountains and streams of the island. Eventually, home called and Alex returned to the States in 2013. In the Fall of 2014, Alex visited Chattanooga for a rock climbing trip. As the season passed by and frost began to accumulate on his tent each morning in Prentice Cooper State Park, Alex contemplated returning home to Michigan for the holidays, but then applied for a center director position at Mathnasium to provide math homework help on a whim. He cannot help but look back on his humble beginnings as a math tutor here in amazement.

In the beginning of 2018, Alex became the sole owner of both Mathnasiums in Chattanooga. He is honoured by all of the parents who have entrusted the safety and education of their children to him over the years (and left some fabulous reviews!) and helped him realize his dream of owning his own business. He is looking forward to providing math homework help to many more children in the coming years as he sets up shop in Brentwood, TN to open his third Mathnasium and offer math homework help across the state.

---

Elle Schaeffer, Center Director

Elle is will be graduating from Belmont University in December with a degree in Applied Mathematics and Statisitics. She is origionally form a small town in Georgia where the Master's Water Ski and Wakeboard tournament is held each year. Elle loves math because it is logical, fun, and has correct answers - unlike writing papers. Elle has worked extensivly with students in different walks of life and has experience diagnosing the root of mathmatical mis-understandings.

Hobbies: Playing foot-golf, drinking apple cider, collecting stikers, and brisk walks.

Favorite Math Joke: i says to pi, "Be rational." So logically, pi responds to i, "Get real!"

Fun Fact: Elle pronounces her name L-E, in highschool she coached the local middle school socccer team, and she's been to Alaska.

---

Anne Gump, Lead Instructor

Anne has worked as a professional chemist for Vanderbuilt University Center and Tennessee Department of Health. She discovered that her favorite part of these interesting jobs was the math. She went back to school to study mathematics education and advanced mathematics. She has worked as a professional mathematics tutor within Brentwood High School and has been with Mathnasium since 2019. She loves watching students discover something new each day.

Favorite Number: 4, because it's hip to be square.

Favorite Math Joke: Why shouldn't you let math intimidate you. It's really as easy as pi!

Fun Fact: Anne made a perfect score on the math portion of her ACT.

Hobbies: I like playing the piano and cooking!

Maggie Hughes, Instructor

Maggie is a Sophmore at The University of Tennessee Knoxville. She is majoring in mechanical engineering. She loves math and helping kids learn it!

Favorite Number: 14! Maggie and her two sisters all have birthdays on the 14th of the month!
Mikayla Lane, Instructor


Mikayla is a rising senior at Nolensville High School who loves all things math. The harder the math, the more engaging it is to her, especially after falling in love with calculus in physics. She also loves working with other people and watching others grow in their knowledge. In her opinion, it is amazing to see others understand and gain interest in the things she also enjoys.

Hobbies: Playing the piano, viola, guitar, and ukulele. She also likes to sketch and paint.

Fun Fact: Mikayla owns chickens and goats, three of which are named Bippity, Boppity, and Boo!
Auldyn Plant, Instructor

Auldyn is originally from Texas and moved to Tennessee in early 2019 - she does not miss the Texas heat! She attended Mathnasium as a student when she was young and partook in the experience of saving up points and purchasing a prize, a stuffed dog she named Clifford! Unfortunately, he was not red, nor was he 25 feet tall. She is a competitive distance runner and swam competitively for many years.
Hobbies: Audlyn loves to sew and make dresses from old tablecloths.
Favorite Number: 13!
Fun Fact: I can ride a unicycle!
Sia Kripalani, Instructor

Sia is a senior at Ravenwood High School taking AP Statistics. She loves everything related to music. She sings and dances as well as plays piano, guitar, and flute. Sia says that she enjoys teaching at Mathnasium because we can help students learn math skills that will help them succeed in school. It is also great to see students master new topics!
Favorite Math Quote: MATH is the only place where people buy 64 watermelons and no one wonders why!
Fun Fact: I have been learning Indian classical dance for 13 years.
Katie Dierberger, Instructor
Katie is currently a student at Middle Tennessee State University studying math. She loves reading, drawing, and learning new things. Katie has live in Tennessee for over ten years now.
Favorite Number: 11, because it is the same backward and forwards
Math Joke: What is a mathematician's favorite tree? A geome-tree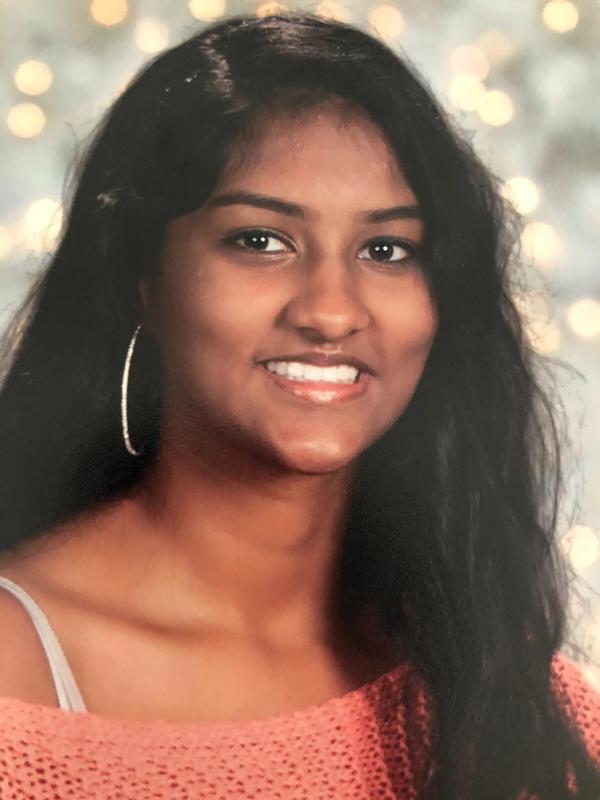 Ankitha Dyapa, Instructor
Ankitha is a senior at Ravenwood High School. She is planning on pursuing pre-med when she goes to college. She found her love for mathematics when she was a Mathnasium student in the past. Ankitha loves working at Mathnaiusm because she gets to see kids excited about understanding math.
Hobbies: Dancing, drinking coffee, and spending time with her family and friends.
Favorite Math Joke: Dancing I saw my teacher with a piece of graph paper yesterday, I think he is plotting something!
Rajveer Chaudhury, Instructor

Rajveer is a sophmore at Ravenwood High School, and he loves everything about math. He has place high in many math competitions such as Mini Mu and Austin Peay State Compititions. Rajveer enjoys music: he plays the viola, guitar, tabla, harmonium, and percussion. He also sings and has performed across Nashville. Rajveer says that he enjoys teaching students at Mathnasium because we can help those who struggle with math and propel those who excel at it.
Hobbies: Rajveer like playing cricket and cooking.
Favorite Number: 7, because it is his lucky number.
Fun Fact: I have been singing Hindustani Classical music for 11 years.