Events
Annual TriMathlon
Each year we host our annual Trimathlon competition for 2nd-5th graders. Each student competes in three written challenges that are 15 minutes in length. Prizes and goody bags are given to participants and grade level winners.

SUMMER PROGRAMS
Looking to preview your fall math course? Our Jump Start series is a perfect fit. Need to catch up or prevent the "summer slide" learning loss? Select our Masters Series. We will develop a customized program to reach your math goals all summer and have some fun along the way! Call 512.763.7587 for details.
---
Meridian 5th Anniversary Celebration
On May 6, Jessica and Kyle participated in Meridian's 5th Anniversary Celebration. What a great night enjoying math games with the students!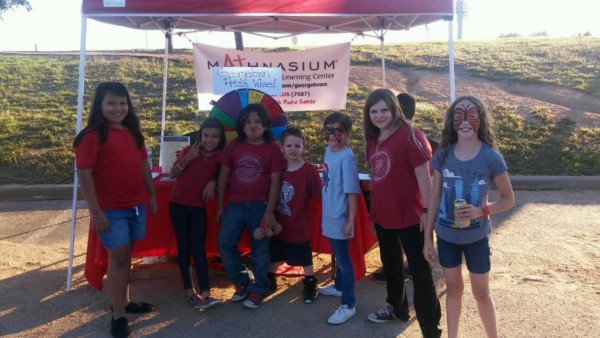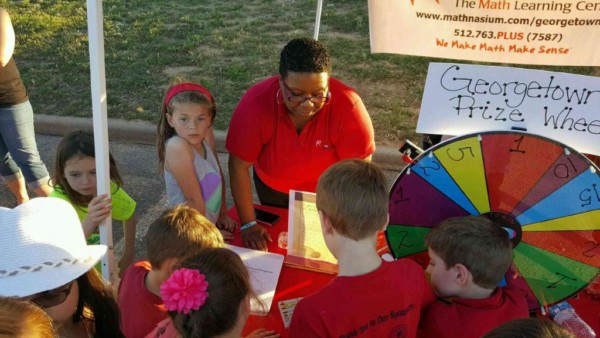 Raffle Basket Winner
On April 2, we joined our North Forest Plaza friends from The Learning Experience to celebrate their grand opening. We have a happy winner of our Mathnasium of Georgetown raffle basket.
---
Opening Day - Welcome Mathletes!
---
---
STAAR/EOC
preparation is available at our center and is incorporated into our programs.
Students hone their problem solving skills, preparing for the STAAR format. We have access to the most current materials available, and are ready to help your student shine on the STAAR! Take advantage of our STAAR prep by scheduling your time at the center 512.763.7587!
---