When the global pandemic shuttered schools across the U.S. in March, the concept of the "COVID slide" became a new term in our vocabulary. It refers to a pattern of learning loss that typically happens over summer break, but more severe due to extended school closures. The COVID slide means that students may start the 2020-2021 school year substantially behind in their education and will continue to struggle this year — and potentially well beyond.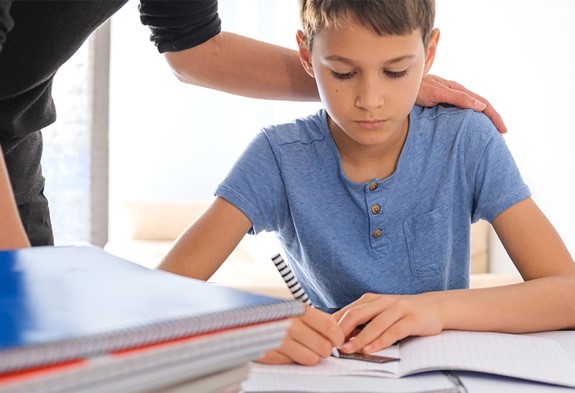 Academic experts agree that math has been the hardest hit subject. The NWEA, which offers state-aligned tests that measure academic progress, predicts that children in elementary school will experience the biggest slide in their math skills and comprehension, especially if they had math learning gaps before the pandemic. But the impact straddles all grade levels. And for college-bound students, those math learning gaps could easily translate to lower GPAs and reduced standardized test scores.
Principals, teachers and parents are all worried. In a spring survey by the Association of American Educators Foundation, 52% of teachers said their primary concern was that students would struggle to learn in a virtual environment or fall behind academically.
Their fears were born out, as many a Facebook meme testified. The typical model of virtual learning — one teacher for many students, worksheets emailed home — has left some students feeling bored or confused and their parents feeling frustrated or helpless.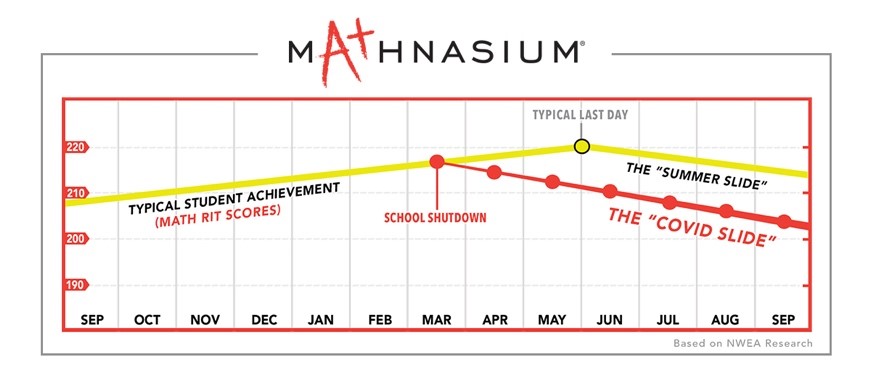 Unlike most other academic subjects, math knowledge is cumulative, so math learning loss must be remedied before students can move forward.
Math educators know that the effects of early math learning gaps are both wide-ranging and long-lasting. Children who never fully understood how fractions work, for example, will struggle in algebra later. But math learning gaps impact more than just school grades. A lack of math competency often leads to a lack of self-confidence, limited choices for higher education, narrower career options, and difficulty navigating the everyday adult requirements for numerical ability.
What's more surprising, though, is that research suggests that the learning deficits of children who miss significant school time extend to their children as well, creating a multigenerational handicap.
"Incomplete" Learning Means Gaps for Fall — and Beyond
In an American Educators Panels survey in late April and early May, school principals told the Rand Corporation that reducing learning gaps will be more important this coming school year than in previous years. But how does one do that if plans to re-open schools are always in flux? Schools may open, only to close again when their locale becomes a virus hot spot. Schools that developed a "hybrid" model — some classes in person, some online — may switch back to fully remote again. The instability leaves both teachers and students at a disadvantage.
Schools administrators, hit with decreased district spending and increased costs due to the pandemic, are scrambling. Teachers are continuing to make heroic efforts: This year, many of them will have to teach a class where children may be multiple grade-levels apart in their knowledge. Especially in schools with large class sizes, it's impossible to provide customized learning that will reverse the COVID slide learning loss for each child. The inability to focus on the individual child is part of why "pod-based learning," which allows students to learn in small groups, is on the rise.
A Remedy for the "COVID Generation"
Parents who want to reverse their child's learning loss are seeking guidance from well-known educators or industry experts. Virtual learning or tutoring options are plentiful, but Mathnasium — world-renowned for its ability to change lives through math — developed its Kickstart Program as a complete answer to this problem. Mathnasium built Kickstart to determine precisely which end-of-year concepts a student has missed and address them with learning plans customized for the individual student. Through live, face-to-face (and socially distant) instruction, students get the tools they need to stay on track and tackle concepts they'll encounter this school year.
Students can learn from anywhere: in person at local learning centers, or live online with Mathnasium@home. The Kickstart Program runs through Algebra 1 in the U.S. and grade 9 in Canada. Mathnasium's standard programs work with children of all ages, including high school.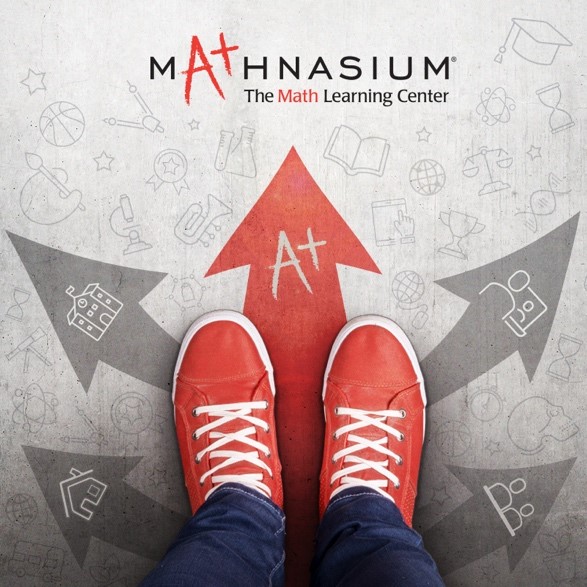 We're at a seminal moment in history but also in our children's education. With the stress that the global pandemic is placing on personal finances, it's a challenge for many parents to prioritize supplemental math education. But the stakes could not be higher, and the critical time to address these learning gaps is now.