Does someone on your "nice list" love math? Well, have no fear: Our 2020 Holiday Gift Guide will help you find that perfect gift for the math-y people in your life!
Companies large and small (Amazon, O Magazine, The New York Times — to name a few) often release holiday gift guides to make shopping for family, friends, and loved ones easier. And we do too! One exciting addition to our lineup this year is a set of recommendations from our learning centers across the country. We've included the names of those centers as a shout-out for their contributions. Keep your eyes open for something from the center nearest you — they may have just had you in mind when they submitted their suggestion!
---
BOOKS
---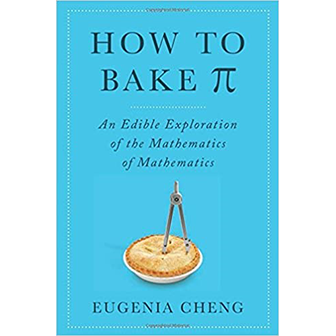 This book is a delightful read. It combines an accessible introduction to category theory with recipes and real-world examples. And it's great for high schoolers through adults — no matter their math background!
Recommended by Temple Mathnasium Learning Centers of Maryland and Virginia (Tysons, Mount Vernon, Lake Ridge, Woodlake, Midlothian, Short Pump, Chester, Centreville, Manassas, Great Neck, Roland Park, Dale City, Tuckahoe, McLean, Reston, Pembroke, Alexandria City, and Mechanicsville)
---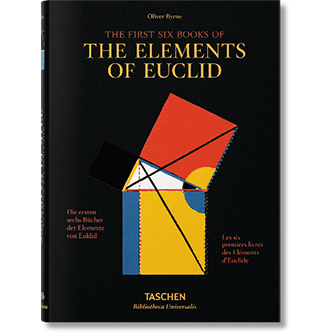 A beautifully illustrated collection of definitions, postulates, and proofs written by ancient mathematician Euclid in 300 B.C. Having shaped the human view of math, this material holds as true today as when it was written.
Recommended by Mathnasium of Manhattan, Upper East Side in New York, NY
---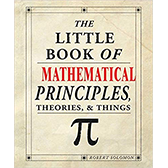 A great read for both math lovers and those in their lives. It explains math concepts in easy to understand ways without a lot of jargon, so it's also an excellent book for aspiring mathematicians.
Recommended by Mathnasium of Westchase in Tampa, FL
---
CLOTHING
---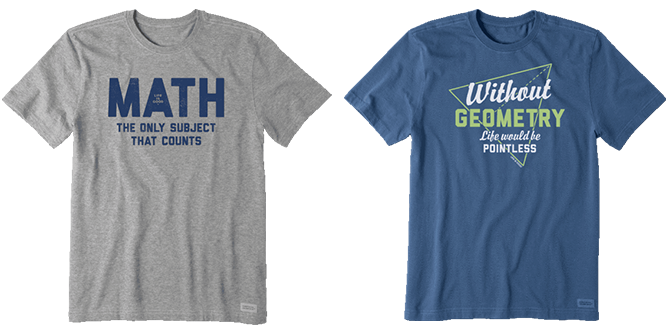 Fun gifts that can work for almost everyone!
Recommended by Mathnasium Learning Centers of Pembroke and Great Neck in Virginia Beach, VA; and Mathnasium of Longview in Longview, TX
---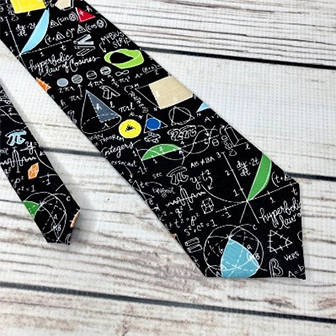 An excellent option for anyone who needs to wear a tie and wants to dress things up with math! This particular selection displays various geometric proofs and equations, but other variations can also be found on Etsy.
---
GAMES
---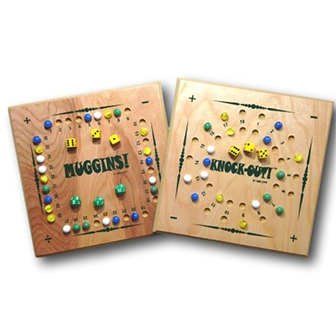 Great family games to strengthen math and logic skills — with no batteries needed!
Recommended by Mathnasium Learning Centers of Oklahoma and Kansas (South Tulsa, Broken Arrow, Owasso, Midtown Tulsa, Leawood, North Blue Valley, and South Blue Valley)
---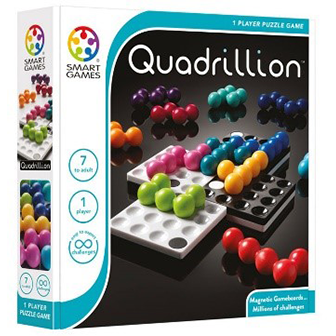 A fascinating logic game that helps develop problem solving, concentration, and visual perception skills.
Recommended by Mathnasium of Menomonee Falls in Menomonee Falls, WI
---
TOYS
---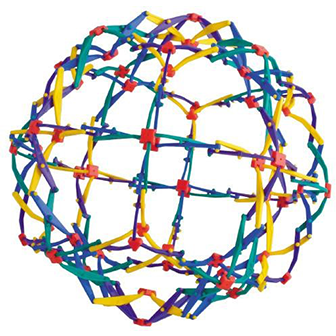 Fun for both young and old learners, this object has uses in graph theory, geometry, and isomorphism. Fold-able kinetics are a hot topic in mechanical engineering, and this might just stoke the fire for would-be engineers!
Recommended by Mathnasium of Richmond BC in Richmond, BC, Canada
---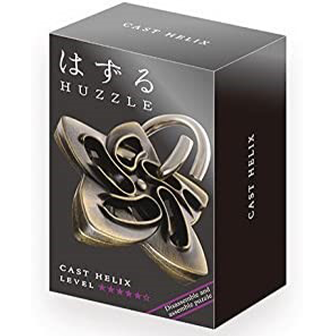 Originally inspired by the morning glory flower, this Huzzle Puzzle is designed to look like a bud coming into bloom. Family and friends can discover hours of fun trying to remove the helix ring found at the intersection of the two "logarithmic spirals."
---
JEWELRY
---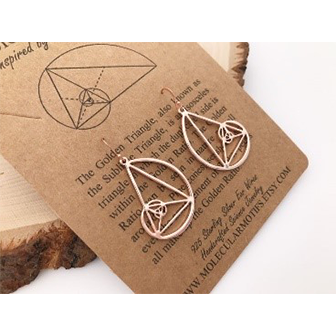 These Golden Ratio Fibonacci earrings make a great gift and statement piece for math lovers, architects, teachers, or anyone "Golden"! Available in various finishes and materials.
---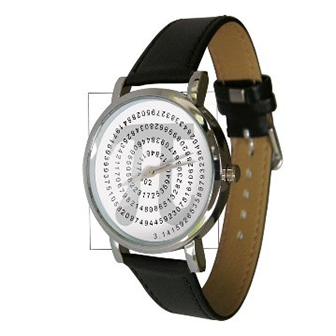 A unique gift for the math lover-watch collector, this pi watch is sure to capture people's eyes and endless interest.
---
HOME AND DECOR
---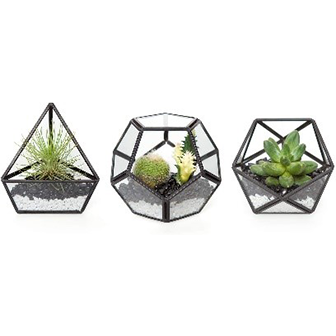 Simple and elegant, these artistic polyhedron terrariums help create mini indoor gardens and remind us that math is both functional and beautiful.
---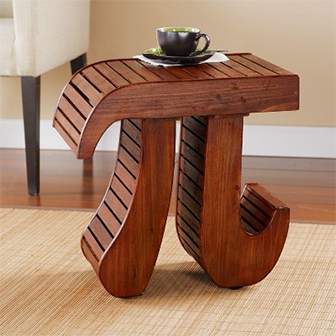 A standout piece that consistently gets noticed. Anyone can start a math conversation with this beauty in the room.
Recommended by Mathnasium of Papillion in Papillion, NE.
---
MISCELLANEOUS
---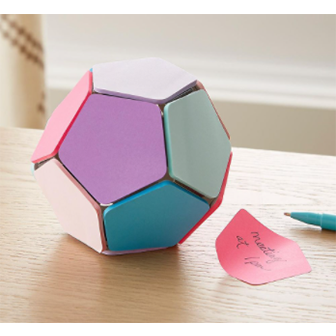 With 12 pentagonal sides made of sticky notes, this dodecahedron sticky memo ball puts the fun in functional! It's a perfect addition to any math lover's workspace. And a bonus? Once all notes are used, the internal core becomes a unique alternative to a Magic 8-Ball.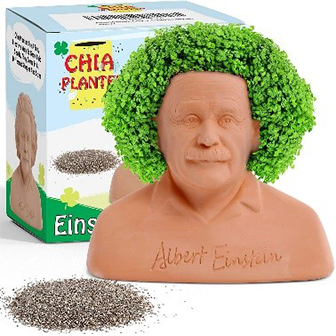 Who doesn't want the Founding Father of Relativity hanging out with them in their home or office? This decorative pottery planter brings a bit of whimsy and personality to any locale.