Events
January Fun Calendar
Click the image to download a PDF version.
From math fairs and game nights to presentations, we make math fun and engaging for people of all ages! Come join us to learn math, have fun, and discover more about what makes Mathnasium different. Please contact us for more information.
Upcoming Events
Wednesday, January 19th: Meadowview Elementary
Thursday, January 27th: Cedar Hills Elementary
Saturday, April 2nd: Oak Creek Community Center's First Kids & Family Expo
Past Events
Sunday, October 24th: We loved seeing all of the awesome costumes, talking math, and spinning our wheel at the Oak Creek Community Center Halloween Carnival!
Saturday, October 23rd: We had a blast building shapes out of candy at the Oak Creek Fall Festival!
We are partnering with Oak Creek Farmers Market this summer! Look for us on the following dates:
Saturday, July 10th: Come grab a kids' activity from us in the Sprouts area!
Saturday, August 21st: Come grab a kids' activity from us in the Sprouts area!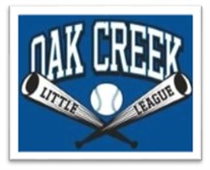 Tuesday, July 13th: Visit the Mathnasium tent at the Oak Creek Little League Complex between 5:30 and 8:30
Tuesday, July 27th: Attend the Milwaukee Milkmen game and support the South Suburban Chamber of Commerce (Mathnasium of Oak Creek is a proud member)
Sunday, July 4th: We were in the Oak Creek 4th of July Parade!
Saturday, June 19th: We'll be in the Resource Fair area at We Rock the Spectrum's 1 Year Anniversary Event
Tuesday, May 4th: Cedar Hills Elementary Math Night@home
---